WHAT'S NEW
News
Oct 22, 2020
Barentz Acquires Personal Care Specialist Nardev, and Strengthens Asia-Pacific Position
Barentz, a leading global distributor of life science ingredients, has expanded its activities in the Asian life science markets. The company proudly announces the acquisition of Nardev, a leading distributor of quality ingredients, specialized in the Personal Care market. Headquartered in Singapore, the company has offices and laboratories in all their operating markets:  Indonesia, Thailand, Vietnam, Malaysia and Singapore. The acquisition of Nardev is aligned with Barentz' strategy to strengthen their position in Asia-Pacific, as well as to become a global leader in life science ingredients. 
Highlights:
Barentz acquires Nardev, a leading specialized personal care ingredients distributor in the Asian markets.

With their broad, high-quality portfolio of personal care ingredients, their network of formulation laboratories and extensive distribution network, Nardev is fully complimentary to Barentz' current value proposition in the Asian life science markets.

Both companies have their (regional) head offices in Singapore, where Barentz also runs Vitablend, their customized formulations center.

The planned merger is in line with Barentz' strategy to extend their position in Asia-Pacific. It fits well in Barentz' 'buy and build' strategy to strengthen and grow their business to become a global leader in the life science ingredients markets.
Nardev aim for partnership with their principals and customers as a foundation for successful operation in the rapidly growing Asian market for cosmetic ingredients. "We do have 28 years of experience in this market, having established an enviable reputation for being a reliable, dynamic and driven partner and distributor," said Nardev's CEO, Khoe Hong Oan.
"For us, the merger with Barentz marks the start of a new era, in which we will get more opportunities to deeper penetrate our current markets. In addition, we share with Barentz the same passion for technical knowledge and formulary support," Mr. Khoe continued.
According to Hidde van der Wal, CEO of Barentz, the timing of this acquisition couldn't have been better. "We have been working hard to strengthen our presence in the Asian market, with emphasis on Human Nutrition. We constantly have invested in the knowledge and expertise of the SEA market, and Nardev brings us now very strongly into the local Personal Care business - Business that we know very well in other parts of the world, such as Americas and Europe. It is very exciting to add new customers and new suppliers in this region. We are also very pleased that the current management remains active to help us to guide into this new market segment," concluded Mr. van der Wal.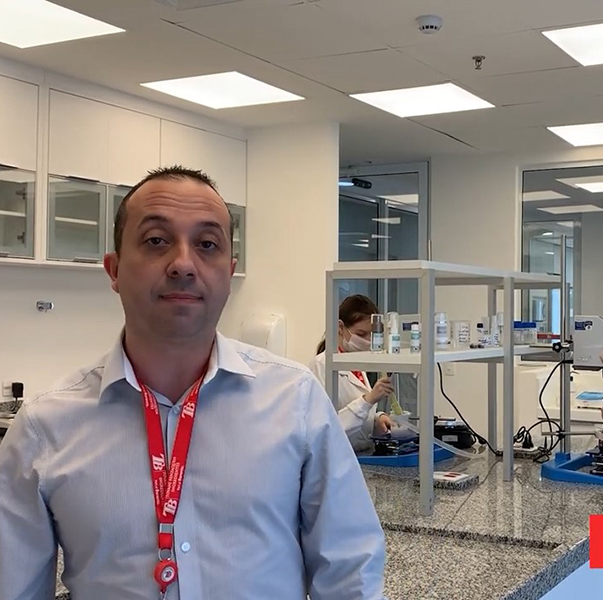 About Nardev
Incorporated in 1989 and headquartered in Singapore, the company is a leading specialty ingredients distributor, operating in Indonesia, Thailand, Vietnam, Malaysia and Singapore. The company is highly specialized in Personal Care. A strong and passionate team of experts support the company's customers with knowledge, technical support, formulation development and state-of-the-art logistics. The combination of first-class principals with high-quality ingredients and our own well-equipped laboratories deliver synergies that all business partners benefit from. Nardev employs ca. 90 people and has a personal care ingredients portfolio of more than 3,000 products.
More information can be found on nardev.com
About Barentz
Barentz is a leading global life science ingredients distributor. The company sources branded specialty ingredients from leading manufacturers worldwide and its ingredients experts provide value-added technical support (including pre-mixing, blending, ingredient formulation and ingredient testing) from its state-of-the-art, customized formulation centers and application laboratories in EMEA, Americas and Asia-Pacific.
Established in 1953, Barentz has operations in more than 60 countries with a strong presence in EMEA and Asia-Pacific, and a rapidly growing presence in North America and Latin America. Today, the company employs around 1,100 people worldwide and serves over 15,000 customers.
For more information, see: barentz.com.
-------------------------------------------------------------------------------
Media contacts:
Barentz
Marcel Hölscher,
Global Head of Marketing & Communication
marcel.holscher@barentz.com   
+31 (0)23 567 34 56
Saturnusstraat 15, 2132 HB Hoofddorp, The Netherlands
Nardev
Yeo Shuning
shuning@nardev.com
+65 6743 748061
Kaki Bukit Ave 1 #05-01
Shun Li Industrial Park
Singapore 417943