Welcome to Barentz Finland
Barentz has been active in Finland since 2002. With an extensive ingredient portfolio, we are particularly active in the Human Nutrition, Personal Care, and Pharmaceuticals markets.
Offering our customers a one-stop-shop for standard- and specialty ingredients, our staff offer superior service in technical applications, warehousing, logistics, quality compliance, and support. Read more about the history of Barentz Finland, products, and contact information below.
History of Barentz Finland
Barentz has been active in Finland since 2002 from our office in Denmark.
Established in 2006, Casmo Oy (now Barentz Finland Oy) has gained a steady foothold as a Finnish food industry goods supplier. Our strong position is based on our customer-oriented and flexible service, our high level of professional expertise and commitment, our reliability, and long-term collaboration with quality-conscious customers and leading suppliers in the field.
Our customer base consists primarily of Finnish operators in the meat, convenience food, fish, dairy, bakery, and pet food industries. We offer our customers the opportunity to buy their products in a single order, all "under the same roof", and we invest in rapid and reliable delivery.
In 2014, Barentz acquired Maustepalvelu (MP Spice Service), specialized in customized blends for the meat-, fish- and snacks industries. Casmo Oy specialized in casings, smoke condensates, and flavors for the meat industry followed in 2019. For Barentz International, these acquisitions strengthened the offering to customers in the Human Nutrition market.
In August 2017, Casmo Oy's branch office Casmo Ab Filial began to sell Kerry Red ArrowTM smoke condensates and flavors in Sweden and Denmark.
On May 2nd 2019, Casmo Oy's owners sold their entire share to Barentz and on January 1st 2022, Casmo Oy officially changed its name to Barentz Finland Oy. The new name better communicates our position as part of the Barentz Group. From now on, Barentz Finland Oy will focus on the sale of raw materials on its own and Barentz's leading suppliers and will develop these operations. MP-Maustepalvelu Oy will focus on its core competence of mixing and developing it in Finland and, of course, the export sectors.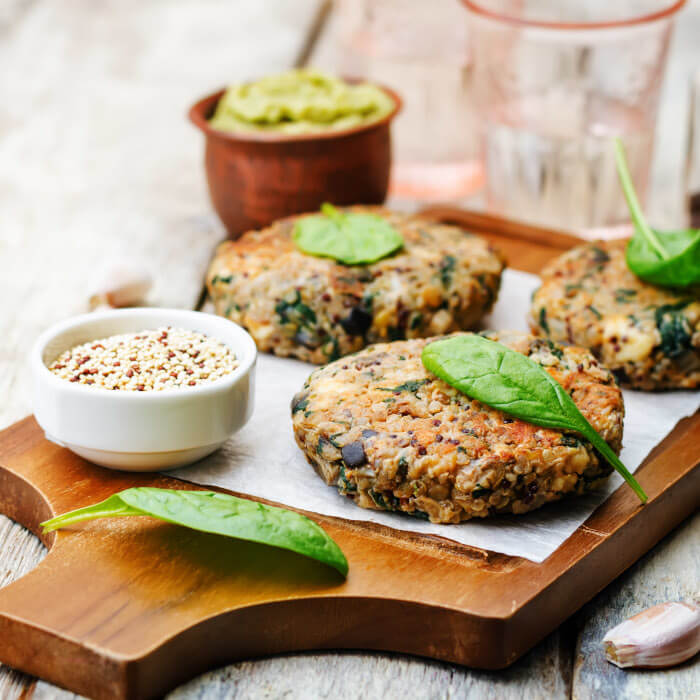 QUALITY.
PROFESSIONAL EXPERTISE.
RELIABILITY.
Everything you need to meet challenging food industry demands all under one roof.
Learn more about our products!
Kerry Red Arrow liquid smokes and smoke flavors
Smoke safely and in an eco-friendly way using Kerry Red Arrow TM liquid and purified CleanSmoke smoke condensates.
Barentz Finland Oy offers smoke condensates for surface smoking using the spraying or dipping method, smoke flavors for direct addition, and naturally smoked ingredients. Contact us and we'll find the best option for you from Red Arrow's product range.
Tarber smoke master liquid smoke generators
Tarber Smoke Master liquid smoke generators are an economical and fire-safe solution that helps you to dispense the correct amount of smoke for whatever food you're smoking.
If you're looking for a safe, easy and environmentally friendly smoking method, contact us to find out more.


Artificial casings
Barentz Finland Oy's range of artificial casings includes:
Fibrous casings
Plastic casings
Collagen casings
-  edible
-  inedible
Special casings, such as:
-  textile casings
-  flavored casings, etc.
-  smokeable curved and straight plastic casings
Our warehouse in Vantaa stocks the most common sizes of artificial casings for manufacturing various cooked sausages, hams, and cured sausages.
Contact us to find the best artificial casing option for you.
Raps seasonings and marinades
We combine our expertise with German know-how and bring new flavors to Finnish dinner tables!
German company RAPS GmbH's product range contains all kinds of products needed for seasoning, including:
Marinades and seasoning sauces
Rubs, decorative and sprinkle spices
Sausage seasonings
Binding mixes for various sausages and meat products
Individual spice and herb components
Flavors and extracts
Starter cultures for the manufacture of fermented products
Raps marinades and seasoning sauces
Use RAPS marinades and seasoning sauces for deliciously tempting fish and meat.

Read more in the presentation.
Packaging materials
Foodstuffs must be packed in the correct materials to guarantee the product's hygiene and product safety. Barentz Finland Oy's range of packaging materials contains protection and cover for food and for processing equipment like bins, trolleys, and smoking racks. Our Vantaa warehouse has a wide range of products available for immediate delivery for your packaging needs. Contact us and we'll find suitable packaging for your product.
Natural casings
We sell hog, lamb, and beef casings.
Hog casings are most often used for barbecuing sausage, blood sausage and ring sausage ("lenkkimakkara").
Lamb casings are used for frankfurters, fresh sausages and bratwurst, while beef casings are mostly used as casings for ring sausage.


Ingredients and additives
Barentz Finland Oy's range of ingredients and additives contains solutions for e.g. improving the structure of meat products and manufacturing yield, and ensuring freshness, a good shelf-life and sensory quality. We also offer clean label and natural options.
Knives and sharpeners
Victorinox professional knives cut productively and effectively. We supply professional knives for processing meat, fish and vegetables for industrial, food service kitchens, restaurants, and other applications where efficiency and the quality of the finished product is important.
Ham netting
Our warehouse stocks all of the most common sizes of ham netting. In addition to traditional white netting, we also stock colored netting. Netting can also be customized in different sizes, with different numbers of eyelets and threads, and the thickness and quantity can vary according to need. We can work together to select or make a suitable ham netting for you.
Scottish company Scobie & Junor manufactures world-famous SCOTNET ham netting. Our range of ham netting is extremely wide and extensive and covers all meat industry netting needs.
Ham stuffers
Scottish company Scobie & Junor manufactures ham stuffers, netting machines, and ham netting for meat industry applications.
The products have been sold in Finland for over 20 years under the brand name SCOTNET.
Protective wear
Disposable protective wear, e.g., arm covers, shoe covers, caps, aprons, vinyl gloves.
Juha Luuppala
Managing Director
+358 40 540 9580
Natural Casings
Protective wear
Tatu Heinaro
Sales Director
+358 44 210 9580
Mauri Saarenketo
Product manager
+358 40 589 0230
kerry red arrowtm liquid smokes and smoke flavours
Ingredients and additives
Packaging materials
Knives and sharpeners
Jarmo Jääskeläinen
Service Manager
+358 40 529 1885
Tarber smoke master liquid smoke generators
Ham stuffers
Jukka Jämsä
Sales Manager
+358 400 811 503
Ingredients and additives
Miika Mattila
Product Manager
+358 44 995 7788
Artificial casings
Liquid smokes
Anna Helminen
Sales Assistant
+358 40 039 9872
Tuomo Kettunen
Buyer
+358 50 535 8964
Mauri Pasanen
Warehouse
+358 40 531 5943
Juha Tapola
Tastemaker
+358 41 507 3838
Raps seasonings and marinades
Nanu Acharya
Financial administration
+358 50 44 33043
NEWS
Changes in the organisation of Barentz Finland Oy:
Tuomo Kettunen has been appointed as Buyer as of 1.8.2023
Personal e-mail addresses are in the format of firstname.lastname@barentz.fi