The product
Rice protein derives from the wet milling process of rice starch products. It has a balanced amino acid profile, it is very rich in glutamine, leucine and arginine, has a good content of cysteine and methionine and does not contain any nutritional factor.
This protein source is highly digestible and has a high level of easy-accessible energy, therefore it can be a great solutions for the diets of puppies and kittens and for hypoallergenic formulations. It can be a good substitute of fish meal, soybean meal, blood meal or whey powder in animal nutrition. In our portfolio we can offer NON-GMO rice protein, either with 50% or 65% crude protein. Being organic-certified, our rice protein products are a sustainable protein source good both for the animals and for the environment.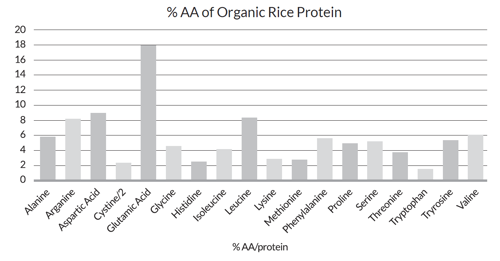 Always a better solution
Barentz' pet food portfolio is aligned with market trends such as clean label, sustainability, organic, hypoallergenic, digestive support, immune boosting and vegetarian. With our wide range of products, we are your one-stop shop and can help you find the right ingredient solutions for your products. Write us at petfoodinfo@barentz.com or visit www.barentz.com.
Read the original article here.